During Boot Camp, Get a 30-Day FREE trial of our App
Maintain your PSA and Infusionsoft™ data harmoniously in sync with Binox MSP
BINOX MSP is the only tool in the market that can Maintain your PSA and your Sales CRM Data harmoniously in sync. While providing you a modern functional OPPORTUNITY MANAGEMENT system.
Start Your FREE 30-Day Trial Today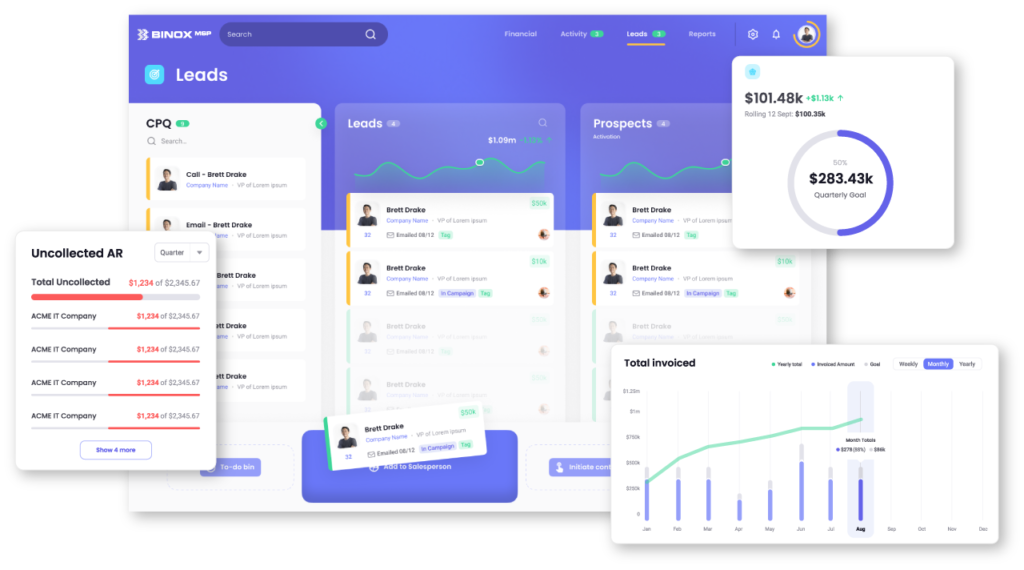 Binox MSP takes the guess work out of maintaining the integrity of your contact information in your PSA or CRM. While revealing key KPI's about your sales pipeline and financial dashboards.
What other MSP's have to say!
Thousand of business we have helped to close more sales and grow faster.
I'm just so impressed!
Thank you!! This is great to have our data work for our benefit. Wow!!
What an improvement!
I'm so happy with Binox!! Our sales process has never been so accurate.