For a Limited time
ASCII members only
Get Website Reveal for FREE
With Website Reveal running behind the scenes, you can identify the hot leads on your website and get their contact information. Gold in the hands of your sales team! Making them able to Impact your prospects by contacting them before they do!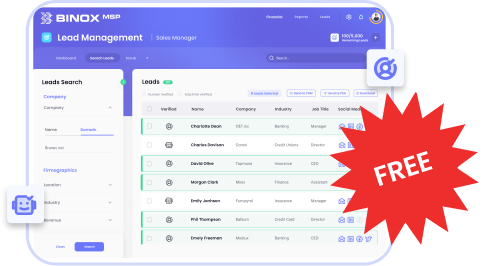 Everything you need to improve your sales process and grow your MSP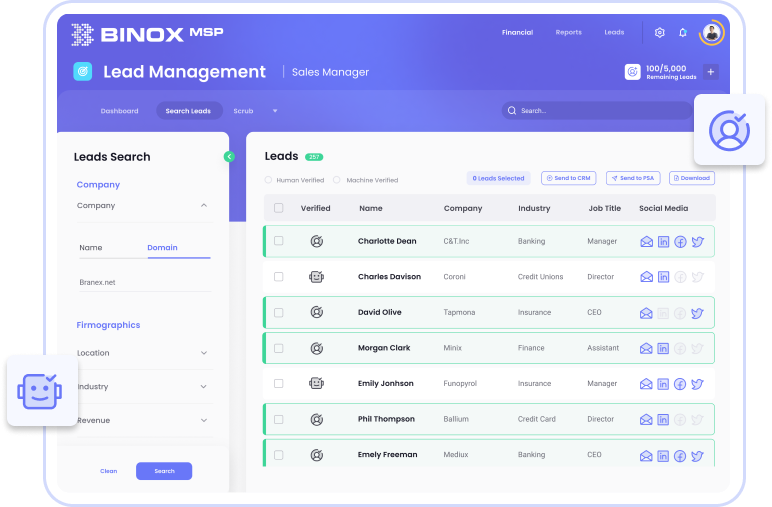 Get Leads

that fit with your target market

You can search 95% accurate Human Verified sweet spot leads, and also 75% accurate machine verified leads, all records come with emails, phones and social media to support your sales and marketing activities.
Maintain the integrity

of your contact information

between your PSA and CRM
Binox is the only tool in the market that can Maintain your PSA and your Sales CRM Data harmoniously in sync. While providing you a modern functional LEAD MANAGEMENT system.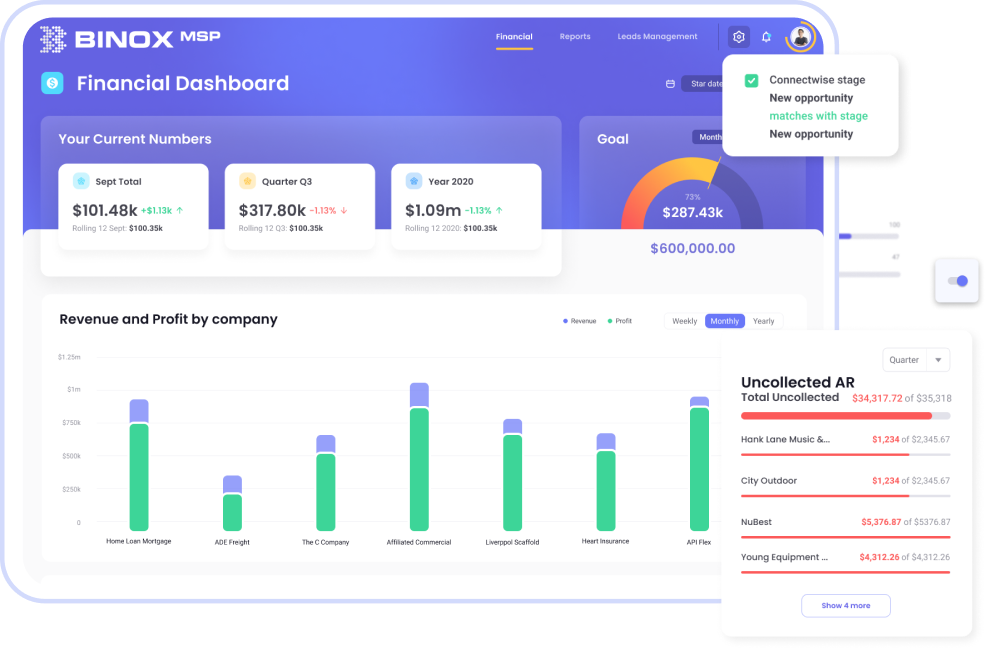 What other MSP's have to say!
Thousand of business we have helped to close
more sales and grow faster.

Elle Snyder​
" There is no other tool that can keep my Infusionsoft and ConnectWise data in sync as Binox does "
Thank you!! This is great to have our data work for our benefit. I'm just so impressed!

Tim Conrad
TS Conrad, Inc.
" If you are using something like Zapier or others for syncing I recommend you take a look at Binox, you will be blown away "
I'm so happy with Binox!! Our sales process has never been so accurate. What an improvement!

Scott Sanford
" Binox does a better job of syncing data in a more accurate and selective way "
THaving access to lead- prospect and customer information between both Infusionsoft and ConnectWise Manage is a big WIN. The team at Binox truly care and are invested in your success in using their product.

Mark Bauer
K-12 Technology Group
" Binox provides priceless information about our sales targets "
We see our monthly, quarterly, and yearly progress. These reports are so difficult to get out of Connectwise but Binox MSP makes it easy.
Binox improves your sales process by sourcing 95% Human verified leads that fit with your target market. While maintaining your PSA and CRM databases in sync.