Pay only for what you need
Enjoy a FREE 14-Day trial and 250 LEAD credits
Maintain your
data in sync and
get B2B leads.
Get B2B leads
that fit your
MSP's target.
Maintain your
PSA and CRM
data in sync.
Binox MSP is a monthly subscription with no long term contracts. Your credit card will be billed monthly, and if you prefer to be
billed on a yearly basis, we also have yearly prepaid discounted prices.
1000 Binox Coins
+ 0 Extra coins free

2000 Binox Coins
+ 75 Extra coins free

3000 Binox Coins
+ 150 Extra coins free

4000 Binox Coins
+ 200 Extra coins free

How many leads
do you need ?
Stop wasting your time scrubbing
leads and get B2B prospects that
are right for you.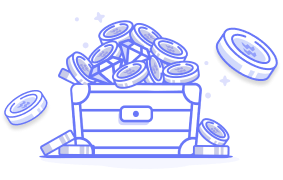 3000 Binox Coins
+ 150 Extra coins free

Binox improves your sales process by sourcing 95% Human verified leads that fit with your target market. While maintaining your PSA and CRM databases in sync.